---
THE ARCHIVES
---
04.12.2020 | Response to Covid19
Under the current Covid19 situation, AIM Group is adhering to the health protocol and advice mandated by the Centre for Health Protection in Hong Kong to protect ourselves and the community.
However, whilst we continue to observe health restriction, we remain available to provide our expert services to the construction world. Please contact us at aimgrp@aimgrp.com.
We wish you all the best of Season's greetings.

---
29.03.2020 | A message from our MD
Dear All,

I hope you are all keeping well in these difficult times.

AIM is enacting the "Working from Home" arrangement on until further notice. In these difficult times, we have to think out of the business box and consider the well being of the whole community towards which we have a collective responsibility.

Admin and secretarial staff may work out a roster of office attendance for essential matters only (mail / essential payments / etc) and such office attendance should be kept to the minimum.

We must, of course, all remember that "Safety First" and that it extends beyond our own safety to the safety of the community at large.

Kind regards

B. B. Dawelbait
---
07.01.2020 | ICE Presidential Reception
Celebrating more success in Hong Kong this evening, 7th January 2020, at The Hong Kong Club where new Fellows of the Institution of Civil Engineers (ICE) received their certificates from the ICE President, Mr. Paul Sheffield. We are delighted and hugely honoured that our Managing Director, Mr. Ballah El Bakry Dawelbait, CEng FICE FCIArb FAPM, has been appointed as Fellow of the Institution of Civil Engineers (ICE).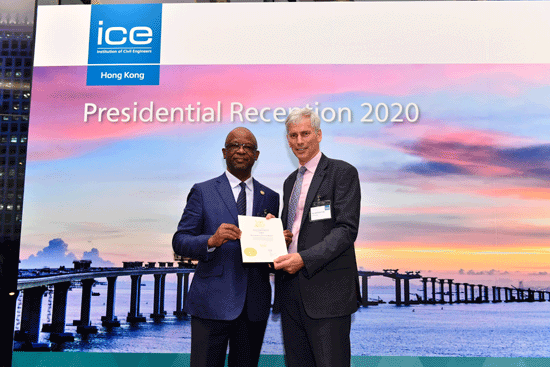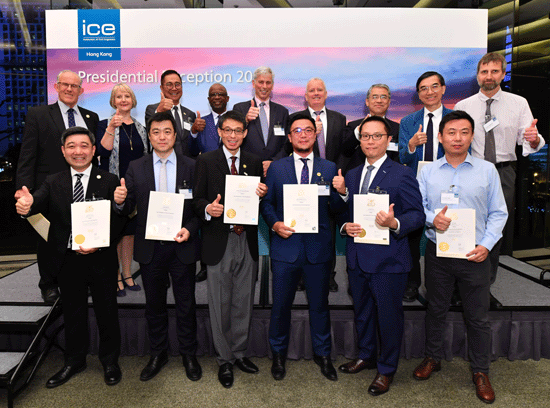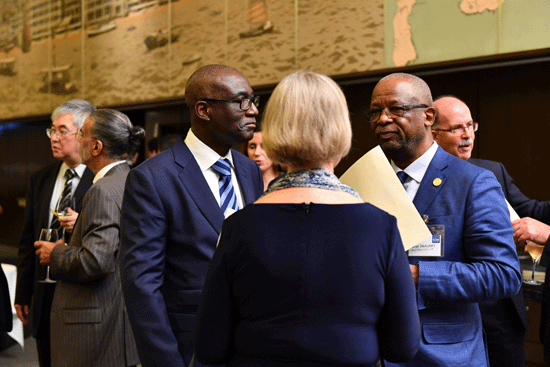 ---
2018 | Hong Kong Waste Management Association
AIM Group Chairman, David Knight, attended the Spring Cocktail Party of the Hong Kong Waste Management Association on 30 April 2018 at the Hong Kong Club.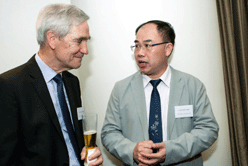 David Knight with Mr Law, SITA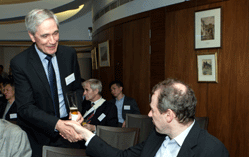 David Knight with David Pegg of Arup
(Richard Beazley AIM Senior
Consultant in the background)
---
2016 | ACEHK – Innovation and Creativity Seminar
AIM Group Chairman, David Knight, attended the ACEHK (Association of Consulting Engineers Hong Kong) Seminar on Innovation and Creativity at the Hong Kong Convention and Exhibition Centre on 29 June 2016. Photo receiving a Carbon Credit Certificate from the Chairman, Francis Kung, on behalf of AIM Group who had sponsored the seminar.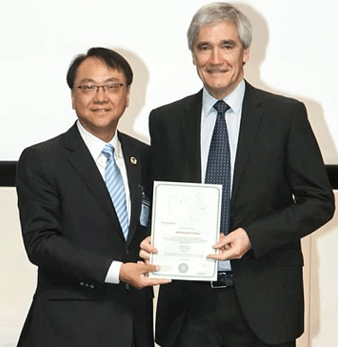 David Knight with Mr Kung, Chairman of ACEHK
---
2015 | Appointment of new Chairman
We are delighted to announce that David Knight has recently taken on the role of AIM Group's Chairman. David has over 40 years of experience, including 35 years in Hong Kong, where he had been involved in the construction of the HSBC Headquarters Building, various infrastructure facilities and numerous other prestigious projects.
He is a project management specialist, with solid grounding in design, construction and management of major works such as roads, bridges, underground railways, high-rise buildings, deep basements, tunnels, and piled foundations. He also has considerable experience of investigation, repair and reporting on failed building materials such as concrete, render and tiling and more recently in waste management.
David's wealth of knowledge, experience and wide contacts in the industry will be invaluable to the on-going development of AIM Group in Hong Kong, the Far East and further afield.
David's appointment is a result of a rotation of the Chairman's position and he succeeds Graham Scott-Burge, who continues as director and senior member of the AIM Group Management Team.

---
2011 | International Expert Witness Assignments
Our Expert Witness roles in the international arbitration arena are expanding. AIM Group Director, John Costello, was appointed as an Expert Witness in respect of Civil and Geotechnical Engineering issues for an International Arbitration in Sri Lanka during 2009-2011. The project was a 60 km Expressway project in Southern Sri Lanka. The case involved the appointment of a Tribunal of three internationally distinguished Arbitrators, and was the first of its kind in Sri Lanka. The Arbitration hearing was held in April 2011, and the Tribunal's Award is currently awaited.
John has also been appointed to act as an Expert Witness on Geotechnical Engineering issues on another international Arbitration case involving deep excavations in Singapore which is likely to involve input during 2011 and 2012.
Our Group MD, Ballah Dawelbait, continues to be involved in numerous ADR and/or arbitrations this year as well, some of which were conducted under the International Chamber of Commerce Rules. His most recent appointment was as a 'tribunal sole expert' in arbitration for a project in Doha with the hearing just concluded in Paris at the Hearing Centre of the International Court of Arbitration. He continues to be involved in various ADR initiatives in Qatar, UAE and Saudi Arabia as well as the Far East.

---
2010 | Regional Director, Hong Kong
To meet the demand for our expert services, Colin Moreby, Regional Director – Hong Kong and Asia, continues to be responsible for the day-to-day operation of AIM Group's Head Office in Hong Kong, as well as our assignments throughout Asia.
Colin can be contacted at tel: (852) 2572 6533; fax: (852) 2572 7966 and/or email: cmoreby@aimgrp.com

---
2009 | National Water Company, Saudi Arabia – Expert Services
AIM Group has successfully completed this major assignment for the National Water Company in Saudi Arabia for the provision of Expert Services to resolve various issues related to a sewerage construction Project worth over US$5 billion.
AIM's Experts' roles included projects reviews; troubleshooting; leading and negotiating project recovery plans including MOUs, supplemental agreements; technical advice on tunnels; pumping stations; outfalls; packaged plants and sewerage systems; together with high end project management services, claims assessments and commercial settlements.
---
2009 | Company Profile
As a company logo, AIM Group has adopted an eagle, which in terms of heraldic symbolism, signifies "a man of action, ever more occupied in high and weighty affairs, and one of lofty spirit, ingenious, speedy in apprehension and judicious in matters of ambiguity". We strongly believe that this symbolism reflects the standard, attributes and calibre of our Experts and highlights the level of expertise we can provide to our clients.

---