---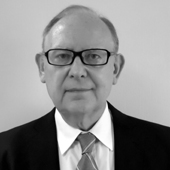 MARTIN LANE
BSc MICE MCI Arb MHKIE RPE MCIWM CEnv PIAC
Senior Associate

Martin has over 35 years of experience on major infrastructure projects. He has worked in Hong Kong, Singapore, Vietnam, UK, the Middle East and numerous ASEAN countries. His project experience includes turnkey projects, EPC, D&B, DBO, BOO and O&M procurement models. Martin's experience comprises engineering infrastructure, buildings, transportation, power, water, wastewater and waste management projects.

Martin also possesses valuable experience in Alternative Dispute Resolution (ADR) and has been a member in dispute adjudication boards (DAB).

---